DALI232e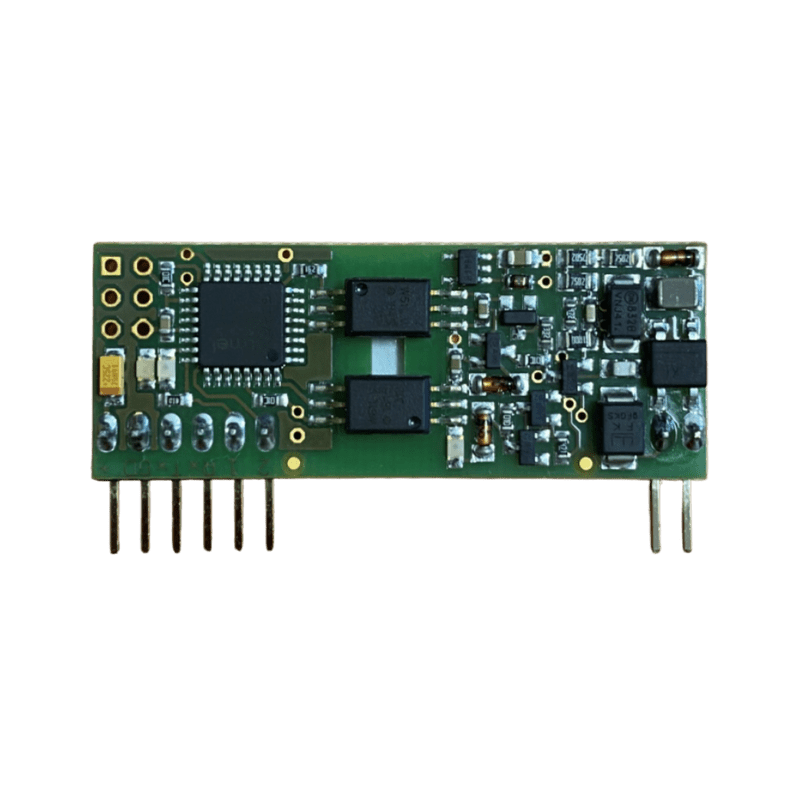 DALI converter and UART serial lines
DALI2 support
ASCII protocol/Modbus RTU
MULTIMASTER support
DALI bus connection signalling
DALI communication signalling
DALI and RS232 converter
Using the DALI232 converter is control device able to send and receive messages on DALI bus. Except of standard messages user messages with various length can be sent and received.
DALI232 supports Multimaster communication (more master devices can communicate on DALI bus). Control device can send data at any time and collisions are solved by DALI232 converter.
DALI232 sends to control device all communication on DALI bus. Answers on DALI bus are sent to RS232 in one message together with appropriate query, even in case, that the query was sent by another device.
Control device is automatically informed about collisions on DALI bus (framing error) and other states (for example: short connection or main voltage on the DALI bus. DALI232e is powered from 3V serial line. It is possible to order 5V modification.
DALI232e can convert DALI messages either to ASCII or Modbus RTU.
Download