Wall control box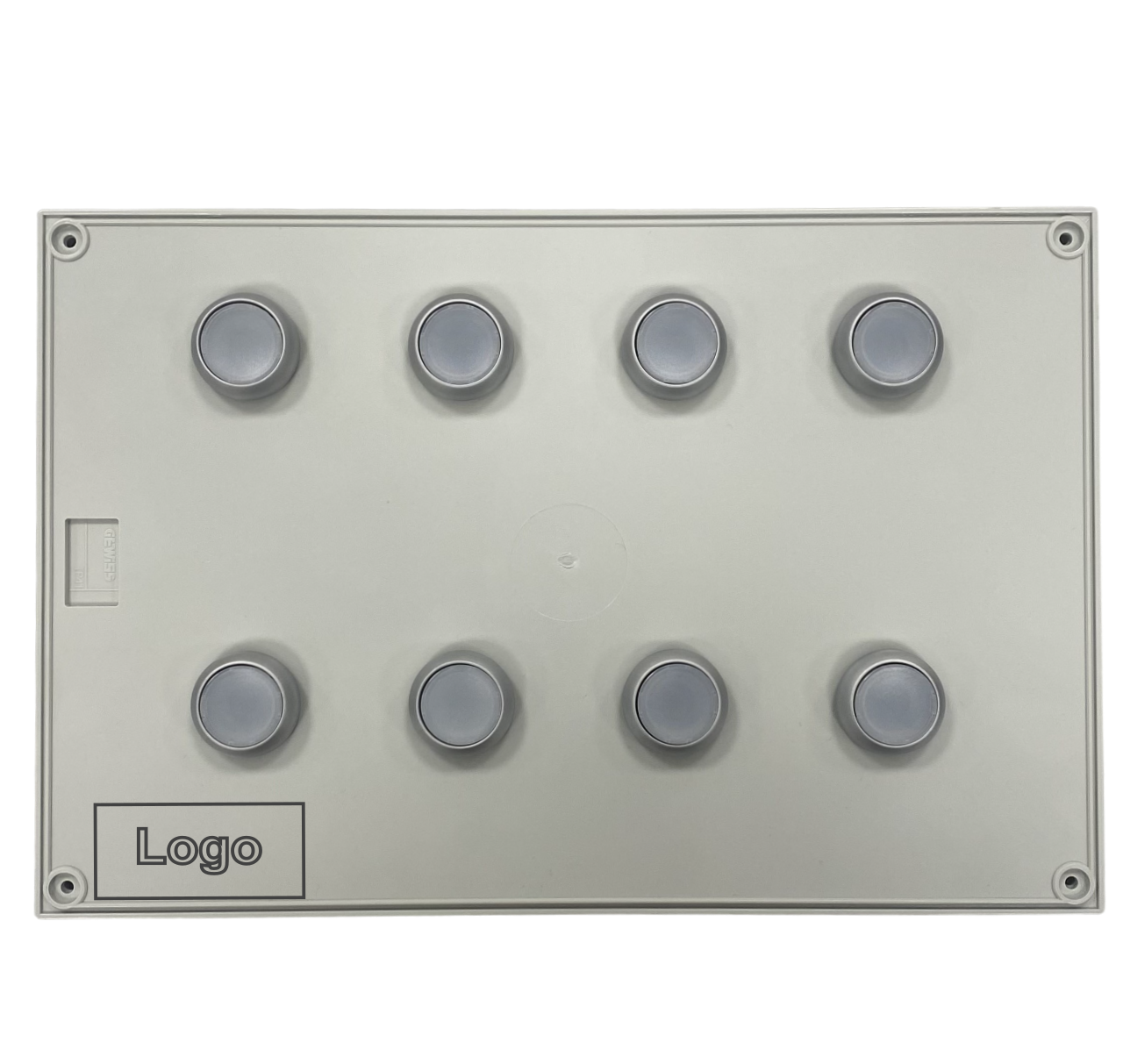 Wall industrial control box
Optional description
Custom logo
Any number of buttons
Any size box
Optional button backlighting
Industrial control box for installation on plaster
Price is approximate based on the components used.
Suitable for industry, theatres, exhibitions and more.

Control boxes can be fitted with several buttons in different colours, with different labels either by lasering or printing on vinyl foil. The box can be individually configured to match your requirement.

If you are interested, please specify the number of buttons and any lighting in the basket. In case of individual configuration, please send us an e-mail with your request.